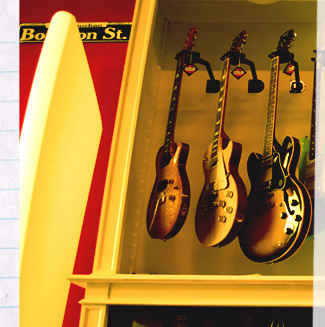 Welcome to Black Market Music
We are your store for fine new, used and vintage musical instruments.
WE BUY / WE SELL - We buy and sell all models and brands of guitars, basses, pedals and amplifiers, as well as drums, keyboards, and accessories.
INSTRUMENT LOCATION SERVICE - Black Market can work with you to find any instrument you need, worldwide, so you can create your sonic vision.
SET-UP / REPAIR - We offer stringed instrument set-up and repair services.
INSTRUMENT RENTAL - We offer instrument rental on a daily, weekly or monthly basis.
TAKE A TEST DRIVE - Come to our showroom location in Rosa', Vicenza and test out any item, no hassles.
Flamiano will fix you up with his special dark roast espresso – you can't say "no".